How to Prepare Your Track for Mastering
We're often asked the best way to prepare songs for mastering. Preparing your pre-master correctly is the single most important factor to a good sounding master.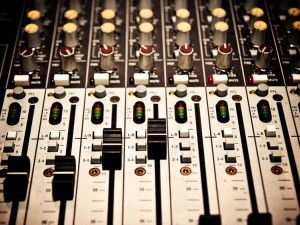 If you spend a bit of time preparing your pre-master correctly, you'll be giving us the best possible mix to work with, which in turn ensures you get the best results from mastering your music. Please spend a little time reading through this page to ensure you're sending us the best mixdown and correct format to work with.
Alternatively, check out this great video from Production Bytes, which explains in detail the process of preparing your track for mastering.
We've tried to cover everything but if you have any questions which aren't answered below, please send us an email using our contact page. Please do make sure you read through the following first through.
Can I add any processing to my master bus?
No, please remove all processing from your master channel. Adding processors to the master channel can make it difficult for us to make a great master. EQ, compression and limiting can all affect the dynamics, which is taken care of by us at the mastering stage.
How loud should my pre-master be?
During the main section of your song, the peak level should be about -5db. THIS IS IMPORTANT. Giving us enough headroom to work with will give you a better master. We will use EQ and compression alongside other tools which boost the peak level of your song.
For example, if you send us a song that's peaking at 0db, our processing will cause the audio to peak above 0db and distort. If you're unsure of your levels, use a peak meter to measure the output on your master channel. Please note: the master fader must remain at 0db at all times, with the audio peaking through it at -5db.
If you're unsure of how to measure the output levels in your DAW, there's many great level meters that you can download for free. We favour the Sonalksis Free G; An excellent free metering vst plugin you can download from the Sonalksis website here; http://www.sonalksis.com/freeg.htm. Put the Free G on your master channel and check the peak reading whilst playing the loudest section of your song.
The following screenshot shows two waveforms; the first is too loud and is peaking at 0db, the second is peaking at -5db, the correct level for mastering.

If you're unsure whether your song is the correct level, export it, then import the bounced audio file back into your DAW and compare the waveform next to a mastered song. It should look similar to the waveforms above.
If my song is not peaking at -5db, how do I change it?
Do not just lower the master fader; leave the master fader at 0db and lower (or raise) every single channel together in your mix until the overall level is peaking around -5db on the loudest section of your song. Although we do ask for -5db headroom, we will accept anything between -3db and -6db.
What file format should I send?
Please submit your files as 44100hz, 24bit WAV files (16bit is also acceptable). We do not accept MP3s.
Can I submit reference songs and notes?
Yes. We know what commercial levels are and will match your musical genre to these levels. However within each genre there are often differences in EQ and compression. Likewise many artists want a specific sound on their master. For this reason, it's very helpful to also send a mastered song that has a sound you want.  Also, adding any relevant notes can help reduce revisions.
Do I need to record my pre-master with dithering?
No. Dithering is the very last stage of mastering and will be added by us. We will choose the correct dithering settings for each song. If you've added dithering, or other plug-ins designed to "enhance" the sound, please remove them. Please also make sure that 'normalisation' is off when exporting.
Can I make changes to my song once I've received my master?
Yes. Sometimes, mastering can highlight elements in your mixdown that were previously missed. Therefore, once you have received your mastered song, we allow up to 3 revisions with no extra cost. Any more than 3 revisions will incur a fee.