Starting out in Nottingham, England, Product London (then known just as Product) debuted at the legendary Bomb nightclub back in April 2005. It then took up residency at Stealth, also in Nottingham, where it had over 50 shows spanning 5 years.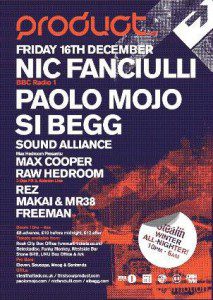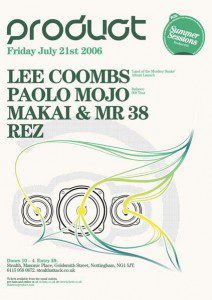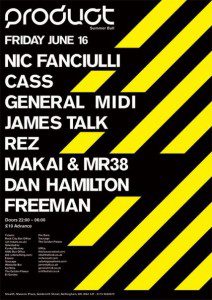 'A forward thinking yet devoutly underground approach to house music.'
iDJ Magazine, June 2007
'You expect fireworks when you invite Day-Glo Mercury Prize-winners Klaxons and minimal Berlin legends M.A.N.D.Y. to your third birthday.'
the Times, April 2008
'One of the top three Friday nights in the UK.'
Nic Fanciulli, January 2007
'If there was ever an example of how to establish and grow a quality night which is worth following, Product is surely it.'
iDJ Magazine December 2007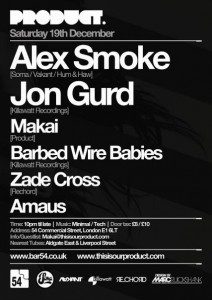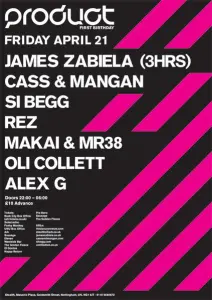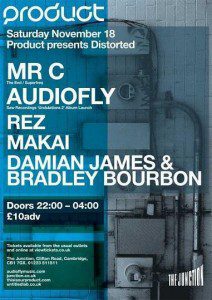 Product brought the worlds best house, electro, breaks and techno DJs to Nottingham and further afield. Running at the cutting edge venue Stealth until it closed in mid 2010, it also held events in Cambridge, Brighton, London and even Budapest in Hungary.  Finally holding its last party in London mid 2011, regular guests had included James Zabiela, Nic Fanciulli, Paul Woolford, Tom Neville and many more global hot properties such as MANDY, Josh Wink and David K. Even the residents have included top artists such as Lee Coombs, Cass & Tom Mangan and DJ Hal.
Whilst the club night was grabbing the headlines, the studio was coming together in the background.  A group of like minded artists, sound engineers and designers came together, forming Product London, providing top class audio and visuals for well known artists and DJs in the industry.
Fast forward to 2013 and whilst the Product London studio and design house are thriving, the last part of the jigsaw was the record label.  The jigsaw is now complete, with Freight Train releasing Spend The Night on Product London Records, featuring remixes by Hypercolour label boss Alex Jones, Chamboche and Makai.
Product London Limited
Postal Address: 18 Vernon Terrace, Brighton, United Kingdom BN1 3JG
Phone Number: +44 (0) 7742095887
Skype: Makai_Product
www.twitter.com/Product_London
www.facebook.com/ProductLondon
www.linkedin.com/in/productlondon