Freight Train
DJ & producer duo Freight Train are on the rise to becoming one of the dominant forces in the UK's house music scene. After forming in 2011 they have gone from strength to strength; securing a release on a respected London label, playing in some of the largest venues in the country and being tipped as the ones to look out for by industry critics. With their debut EP being signed and released in their home city, the pair are looking to venture into international labels for forthcoming releases…
Freight Train are Paul Leslie & Elliot Taylor: 2 friends from London who met in 2008 when they both began studying the same music course at University, so naturally a friendship was formed as they discovered they both had a huge passion for music. They started making tracks together in their spare time as they showed they both had experience and a natural talent for producing; Paul coming from a drums & guitar background and Elliot coming from a classical orchestra & keyboard background. They began DJ'ing as a duo; doing live performances going back to back on 4 decks, remixing tracks with effects & looping and delivering all round fast-paced sets which have attracted the attention of promoters from up and down the country. With so many musical influences, the Freight Train sound can only be described as a journey of live and electronic instruments, fused together with hard, invigorating baselines and hypnotic & melodic synths.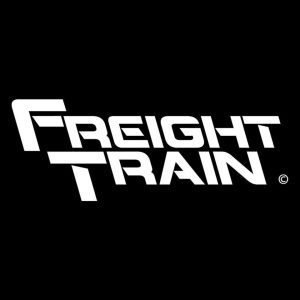 Freight Train's debut release entitled 'Progression EP' has been well received; gaining attention and plays from djs on some of the countries biggest radio stations including Kiss 100, Rinse FM & Ministry Of Sound Radio. It also landed the duo a number 8 in the Amazon 'Dance & Electronic Hot New Releases chart.'
The boys also host their own weekly radio show on a highly respected fm station that broadcasts worldwide. By bringing the same energy and style to the show, it has proved popular as each week they attract listners from all over the globe.
FREIGHT TRAIN have plenty lined up for 2013; more releases, venturing into Europe and beyond and are definitely the ones to watch!
Catch Freight Train Presenting The 'DERAILED' Show Every Saturday On Reprezent Radio, 23:00 – 01:00 GMT.
Soundcloud: https://soundcloud.com/freighttrainuk
Twitter: https://twitter.com/FreightTrainUK